Last month I went to the Enterprise Boat Ramp to monitor the water levels for our EPA Tribal Website May Update that features current the drought. When I visited, I saw a large amount of garbage along the shore, and on the banks of the very low lake. Much of the trash has been there for years under the lake we enjoy swimming in and largely has gone unnoticed when the lake is full.
So, an idea was born. What if we removed the trash? What if we started a 152 CHALLENGE? This can be done as a community event or as individuals.
Join the 152 Challenge and pick up 152 pieces of litter. Why 152? According to the Keep America Beautiful Great American Clean Up 2020 National Litter Study if everyone made the individual action of picking up 152 pieces of litter (all at once) there would be no litter on the ground unless someone littered again. Share your experience with the Tribe, family, friends, or social media by tagging Keep America Beautiful and including #152AndYou.
Here are 21 ways to participate in the Great American Clean-up:
https://kab.org/wp-content/uploads/2021/05/21-Ways-to-join-the-2021-Great-American-Cleanup.pdf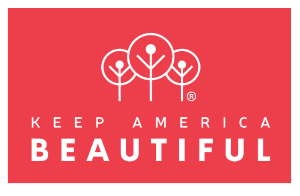 We gathered at the Enterprise Boat Ramp to do our 152 Challenge on a cool August morning. I was able to work alongside Tribal Development Program Participants featured in the photograph. We hiked the previously underwater area of the Old Enterprise Townsite filling our garbage bags with trash left from years of boating and recreating along Lake Oroville. We definitely picked up our share of 152 pieces of trash and hiked it all up the boat ramp and put it in the dumpster. A special thank you to all the ladies who participated in the outstanding work and putting action to our indigenous beliefs in protecting our environment.