Now that wildfire season is here and drought conditions are at dangerous levels, I have found some useful links for updates on Air Quality, Fire & Smoke Maps. If you need any help using any of these apps feel free to call me at the Tribal Office.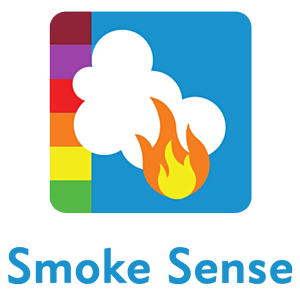 Smoke Sense is an app for crowdsourcing, a citizen science research project developed by EPA researchers focused on increasing public awareness and engagement related to wildfire smoke health risks. Specifically, EPA wants to understand the extent that exposure to wildland fire smoke affects health and productivity, discover what steps people are willing to take to reduce their exposure, and develop health risk communication strategies that improve public health when there is wildfire smoke. Here's the link to download the app: https://www.epa.gov/air-research/smoke-sense-study-citizen-science-project-using-mobile-app
Smoke-Ready Toolbox for Wildfires
Smoke from wildfires in the United States is adversely affecting air quality and potentially putting more people at health risk from smoke exposure. EPA, the U.S. Forest Service (USFS), and other federal, state, and community agencies and organizations are working together to identify ways the public can prepare to reduce their health risk before a wildfire. Public health officials and others can use the resources in the Smoke-Ready Toolbox to help educate people about the risks of smoke exposure and actions they can take to protect their health. Click this Link for Info: https://www.epa.gov/smoke-ready-toolbox-wildfires
AirNow Fire & Smoke Map Service allows users to see potential fire & smoke hazards in and near your area.
https://kab.org/wp-content/uploads/2021/05/21-Ways-to-join-the-2021-Great-American-Cleanup.pdf